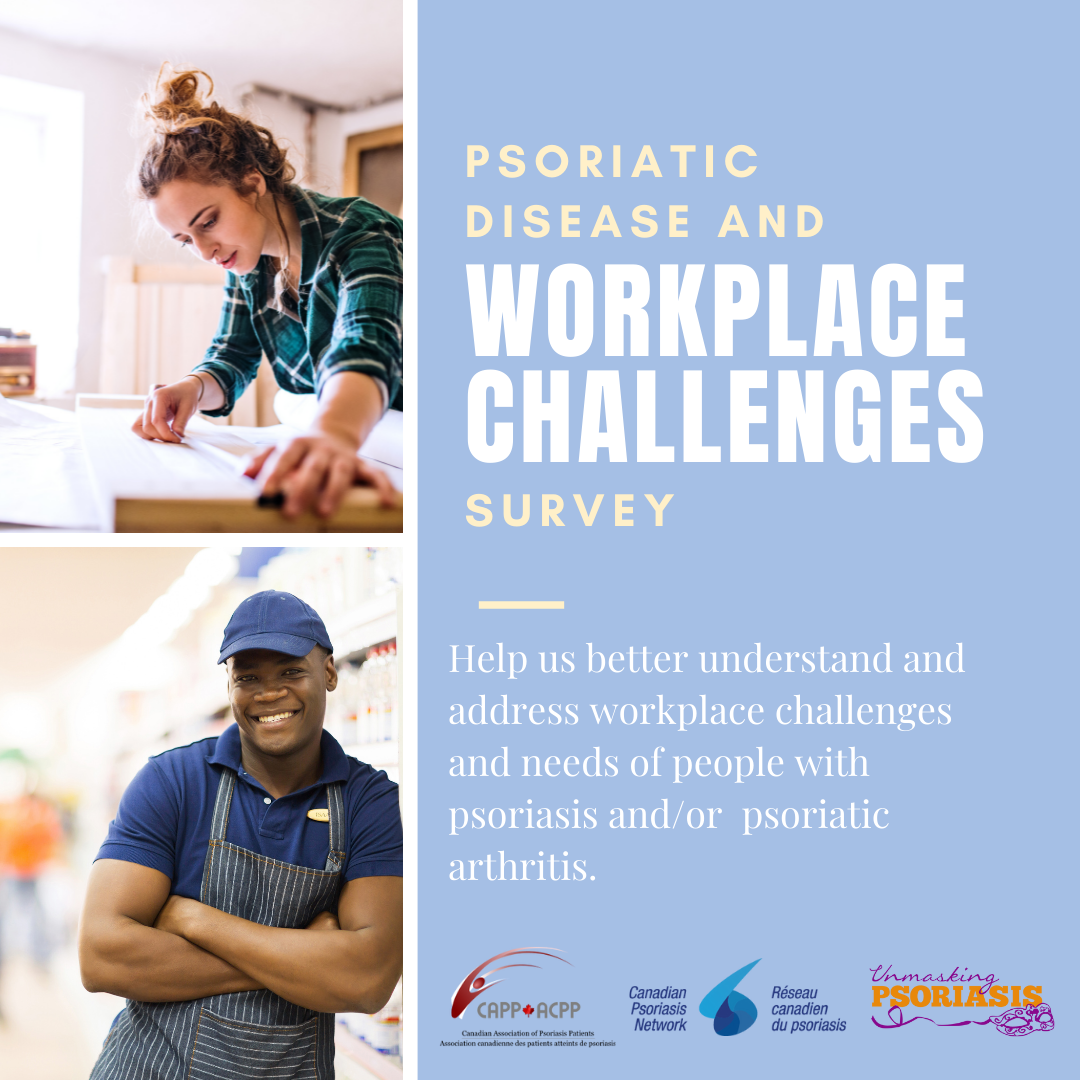 We are collaborating with CPN and Unmasking Psoriasis on an initiative to support people with psoriasis and psoriatic arthritis in the workplace.
We want to learn about your experiences in the workforce to better understand your needs and priorities in regards to accommodation in the workplace, access to private and public health benefits and the impact of psoriasis and/or psoriatic arthritis on your work experience. We'll be considering the current context of the pandemic and how adaptations to create more flexible workplace policies to accommodate virtual work may have helped or hindered our patient community.
Share your workplace experiences with us by Tuesday, August 3, 2021 and your name will be entered into a draw for a tablet. We'll report on the findings of this survey on World Psoriasis Day - October 29th - so stay tuned!
Your responses will be kept anonymous and confidential and will be used to help us create resources, information and advocacy related to the needs of people with psoriatic disease in the workplace.