In 2018 in World Psoriasis Day we developed a report to highlight the changes to the care and treament environment for psoriasis patients in Canada over the last four years. While there have been many advances in the number of treatments available, there is still work to be done to ensure equitable access to these treatments as well as dermatological care in Canada.
Read the report to find out more.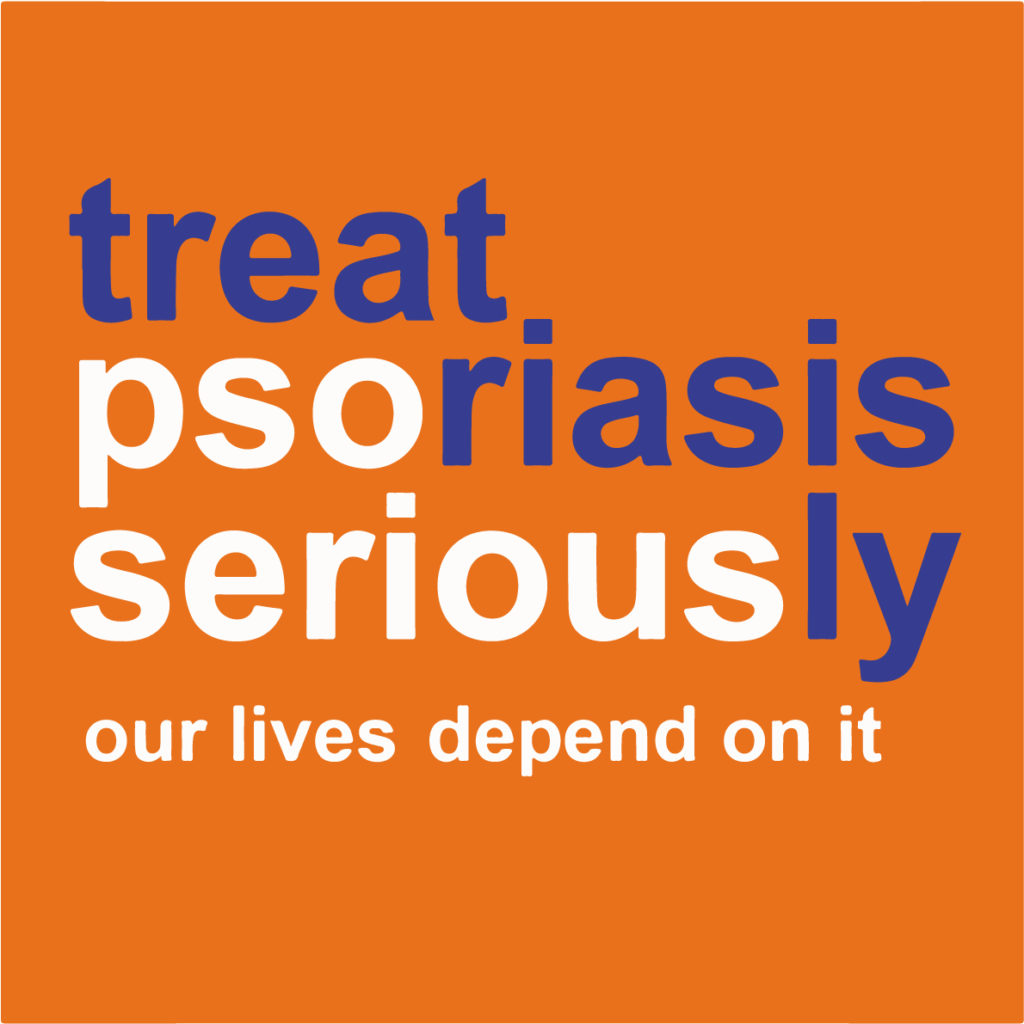 2014 Report
Canada Gets Failing Grade in Caring for Psoriasis Patients
Did you know that where you live in Canada greatly impacts your treatment options?
Today, the Canadian Association of Psoriasis Patients (CAPP) released a sobering reportoutlining the sub-optimal access to care and treatment for psoriasis and psoriatic arthritis patients in Canada. The provincial/territorial rankings demonstrate that where you live in Canada greatly impacts patients' access to dermatologists and treatment options.
Check out our infographic that gives you an overview of the report card findings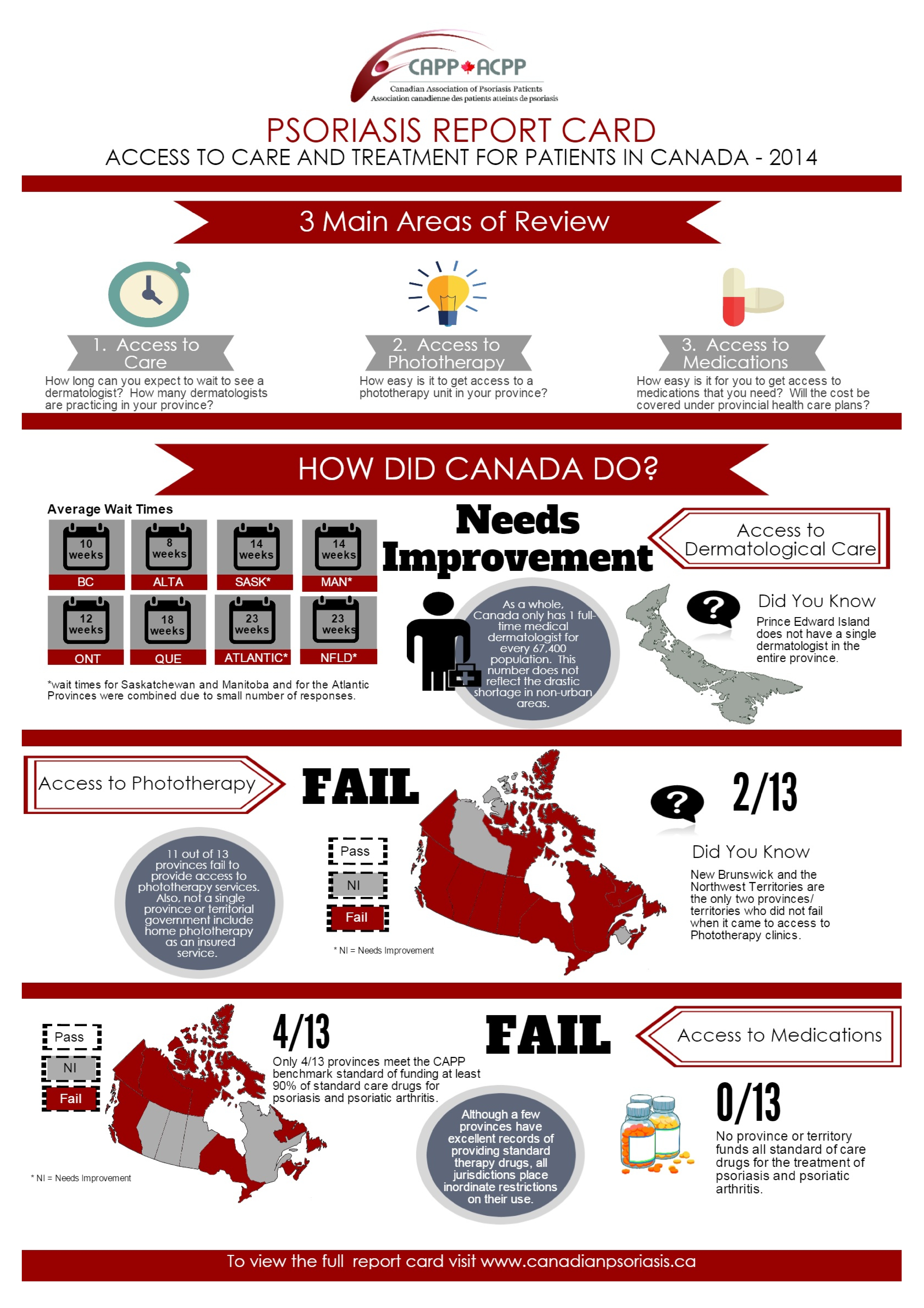 Click Here to Read the full Report Card and See how your province fared.